INACTIVIR® PLUS and SDI - OUR SPECIALISED APPLICATION VIRAL AND BACTERIAL INACTIVIR® BUFFERS
The Inactivir® range of Viral and Bacterial Inactivation Buffers have been developed to be used in sample tubes to inactivate viral and bacterial pathogens in patients or other potentially pathogenic samples.
These are both buffers containing high concentrations of chaotrope alongside a REACH-compliant detergent. They have been proven to inactivate the SARS-CoV2 virus in testing by Public Health England and have been shown to inactivate both gram-positive and gram-negative bacteria. These chaotrope-based buffers denature enzymes present in samples that may degrade DNA and RNA, showing exceptional sample stability for molecular testing. These buffers require a sample purification step before use in molecular tests. Other Inactivir buffers are available that have been optimised for use in 'direct-to' molecular testing and are compatible with standard silica-based purification systems.
Other Inactivir buffers are available that have been optimised for use in 'direct-to' molecular testing.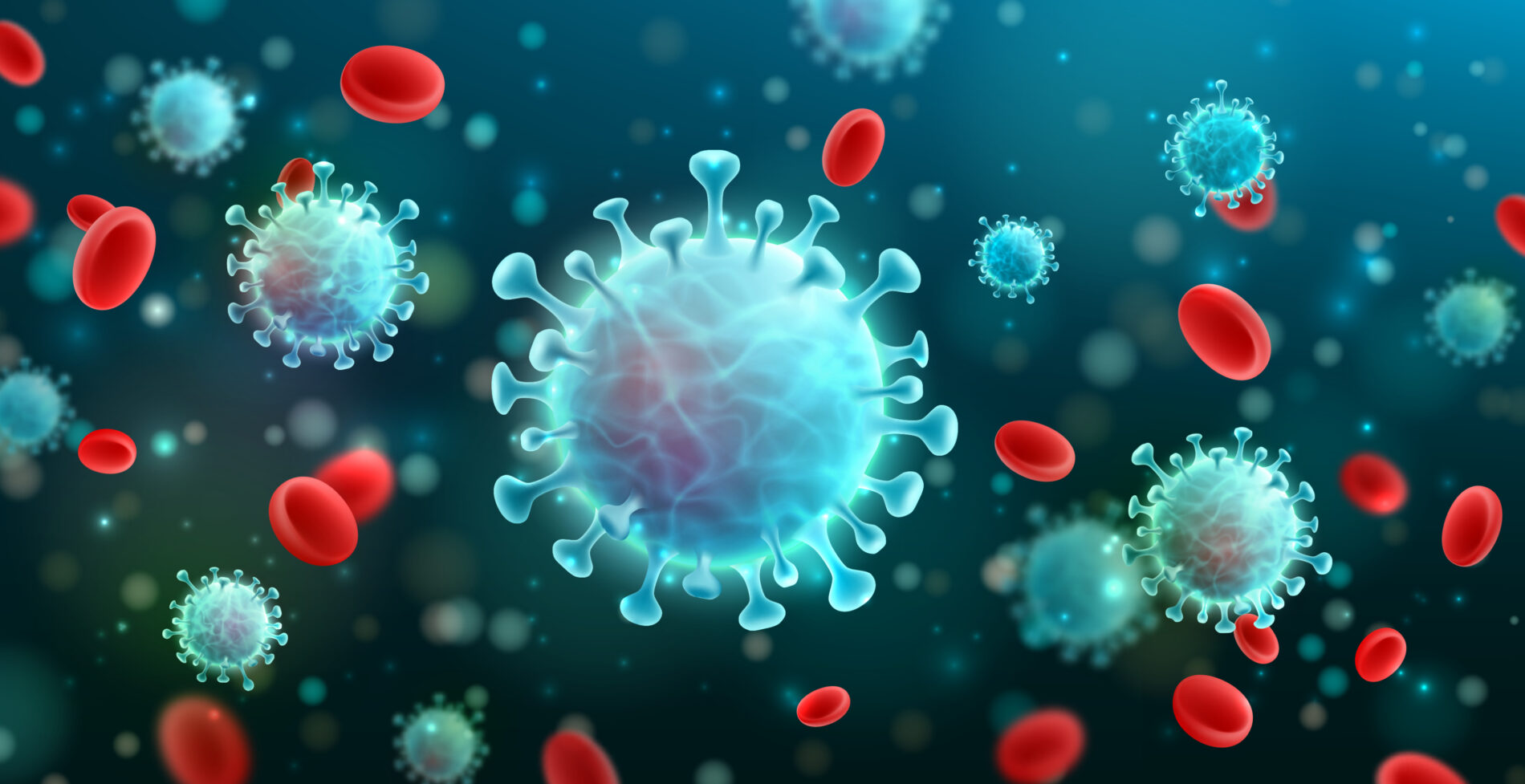 VIB-002 Inactivir® PLUS and VIB -005 Inactivir® SDI allows samples to be added directly to silica-based nucleic-acid purifications. These have been validated with both column and magnetic-bead-based methods. Sample volumes used in the purification can be doubled, as there is no need to add a binding buffer in the first step of processing. This will increase sensitivity as twice the amount of sample is purified. Inactivir® PLUS and Inactivir® SDI use REACH-compliant detergents. Many alternative buffers use Triton X-100, which has been banned since 2021 from large-scale use under the REACH regulations due to its environmental impact. It has only continued in recent large-scale use due to Covid pandemic exclusions.
These buffers are designed to support centralised viral testing, and are suitable for other pathogens such as bacteria. Inactivation renders the samples safe to handle outside of the Class II+ containment conditions required for testing of higher risk pathogens such as SARS-CoV2. This improves laboratory throughput and safety. Inactivir Plus and Inactivir SDI feature an improved buffering system that preserves the integrity of DNA and RNA in the samples for analysis. Samples can be stored for a week at ambient (15-25 C) without significant degradation.
The buffers are designed primarily for use with swab samples, but due to their chaotropic nature are mucolytic and also suitable for use with saliva and sputum samples. Testing has demonstrated inactivation of SARS-CoV2 and gram-positive and negative bacteria. This chaotrope / detergent combination is known to inactivate a wide range of viruses including RSV, flu A/B and Ebola.
Kits can be stored at ambient temperature and once used, samples are stabilised for at least a week at room temperature.
These products are also available in bulk format upon request.
Product Code     Description
| | | |
| --- | --- | --- |
| KIT-VIB-002G-N | LSG Sample Collection Kit with Inactivir PLUS Viral Inactivation Buffer 1mL in 12mL  with swab in a pouch | Kit |
| KIT-VIB-002G-O | LSG Sample Collection Kit  with Inactivir PLUS Viral Inactivation Buffer 1mL in 7mL  with swab in a pouch | Kit |
| KIT-VIB-002U-N | LSG Sample Collection Kit  with Inactivir PLUS Viral Inactivation Buffer 3mL in 12mL  with swab in a pouch | Kit |
| KIT-VIB-002U-O | LSG Sample Collection Kit  with Inactivir PLUS Viral Inactivation Buffer 3mL in 7mL  with swab in a pouch | Kit |
| KIT-VIB-002X-N | LSG Sample Collection Kit  with Inactivir PLUS Viral Inactivation Buffer 2mL in 12mL  with swab in a pouch | Kit |
| KIT-VIB-002X-O | LSG Sample Collection Kit  with Inactivir PLUS Viral Inactivation Buffer 2mL in 7mL  with swab in a pouch | Kit |
| | | |
| --- | --- | --- |
| KIT-VIB-005G-N | LSG Sample Collection Kit  with Inactivir SDI STANDARD Viral Inactivation Buffer 1mL in 12mL  with swab in a pouch | Kit |
| KIT-VIB-005G-O | LSG Sample Collection Kit  with Inactivir SDI STANDARD Viral Inactivation Buffer 1mL in 7mL  with swab in a pouch | Kit |
| KIT-VIB-005U-N | LSG Sample Collection Kit  with Inactivir SDI STANDARD Viral Inactivation Buffer 3mL in 12mL  with swab in a pouch | Kit |
| KIT-VIB-005U-O | LSG Sample Collection Kit  with Inactivir SDI STANDARD Viral Inactivation Buffer 3mL in 7mL  with swab in a pouch | Kit |
| KIT-VIB-005X-N | LSG Sample Collection Kit  with Inactivir SDI STANDARD Viral Inactivation Buffer 2mL in 12mL  with swab in a pouch | Kit |
| KIT-VIB-005X-O | LSG Sample Collection Kit  with Inactivir SDI STANDARD Viral Inactivation Buffer 2mL in 7mL  with swab in a pouch | Kit |