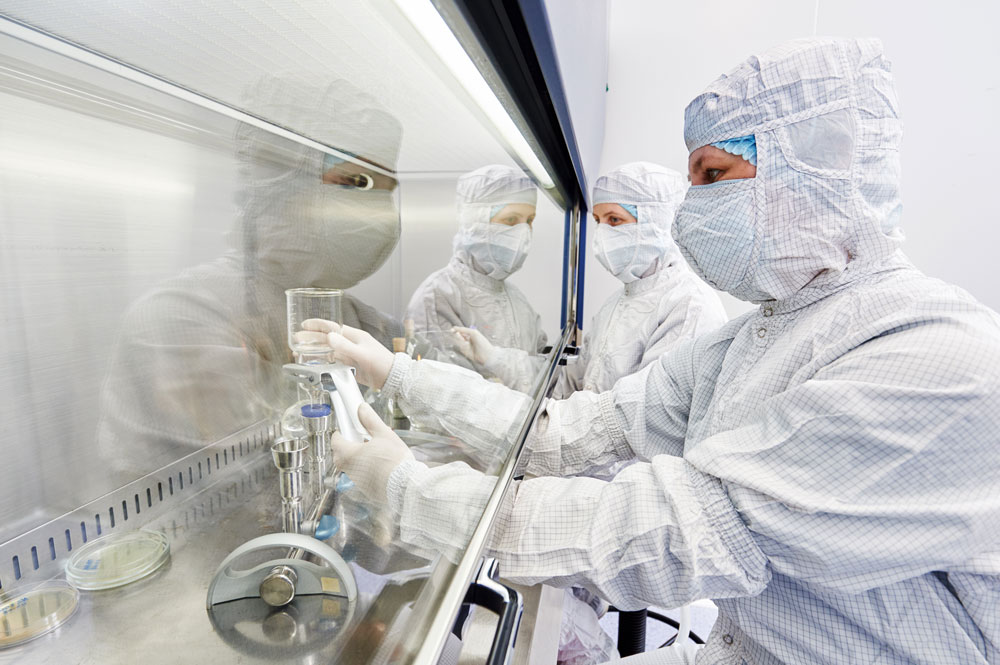 Following the required training, the cleanrooms at LSP are available for hire by industrialists, researchers and technicians.
Cleanroom specifications
Class 10,000 (ISO 7) rated. In medical device packaging for instance, the default classification is ISO 7 (or a class 10,000) cleanroom. To understand more about what this means.
Aseptic handling. Validated to ISO 13408-7:2012 guidelines for the aseptic processing of healthcare products that cannot be terminally sterilized.
Room size. 2.5m by 3.0m. The Cleanroom has 7.5m2 of controlled space, with the associated service areas taking up a further 50m2. This area is organised into 2 Cleanrooms, both with laminar flow hoods.
Two rooms are available to hire. ISO 7 rated laminar flow hoods are located above critical equipment. One of the rooms is retained specifically for the handling of non-animal derived material.
If you would like to learn more about hiring our cleanroom facilities, please contact us to discuss your project in more detail.